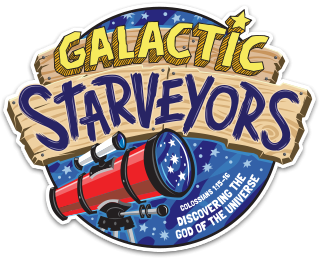 Send your kids on an exciting  galactic adventure At New Hope this summer!
This summer's Vacation Bible School will turn your kids into Galactic Surveyors!  As kids focus their relescopes on the marvels painted in the sky by the Creator, they will discover the wonder among all wonders — that the God who created everything there is wants a personal relationship with them.  Bring your kids and invite their friends to show them the God who is over the moon in love with them!
Mark your calendars for June 19-24; the hours are 6:30 – 8:30 p.m.  Pre-registration is appreciated for planning purposes and forms/online registration begins May 1.  The closing celebration/program and meal will be during Sunday morning worship on June 25 at 11:30 a.m.  
2016 Vacation Bible School – "Deep Sea Discovery"
2015 VBS – Hometown Nazareth