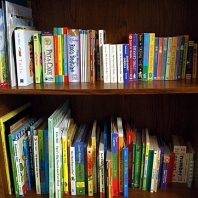 "Live Free"   is a one day/week program for children in grades  K-6 that is being offered by New Hope United Methodist Church this summer on five consecutive Wednesdays starting June 26  and ending July 24.  There is  no charge to participating students.   The program emphasizes academic/reading skills in a spiritual context and also provides a nutritious lunch, education about healthy lifestyles, crafts, and special activities.   The program is staffed by grant-funded college students and local church volunteers.
The daily program schedule is:
11:00 – 11:15 a.m.                  Opening/music
11:15 a.m. – 12:00 p.m.          Reading in individual groups
12:00 -12:30 p.m.                    Lunch (provided at no cost)
12:30-1:30 p.m.                       Focus on Reading (FOR) – individual reading time in a book of the  student's choice
1:30- 2:00 p.m.                        Age level sessions  – crafts/fitness/ science/nutrition
2:00-3:00 p.m.                         Special Events/guest presenters
3:00-3:30 p.m.                         Snack/Music/Closing
On the last day of the program, July 24,   the church will host a celebration/open house for students and their families.  As part of the closing celebration, students will be allowed to select a book to keep for their own library.
The program is limited to 40 students  and registration is accepted on a first come, first served basis.   In order to allow adequate time for planning,  parents should register their children as soon as possible by using the registration form available in the church office and returning by mail or scan/email; or by registering online.  Transportation is not provided by the church.